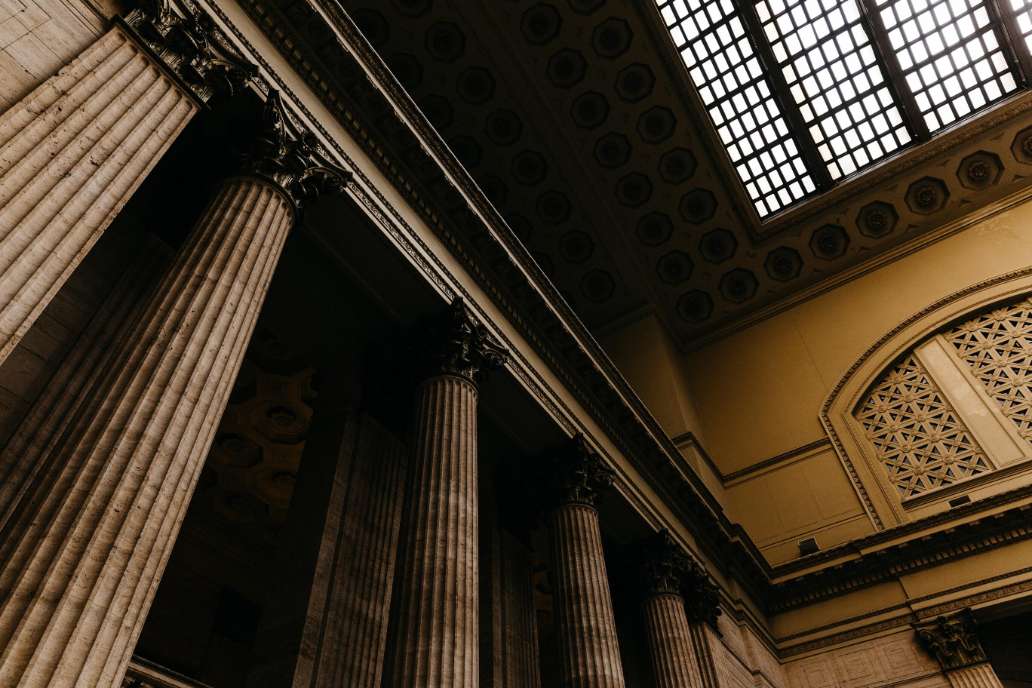 The process of appealing a criminal conviction in Wisconsin can be complicated, especially for those who haven't been through it before. One missed step or overlooked detail can spell disaster for your chances of getting a case heard before an appellate court.
If you're considering appealing a criminal conviction in Wisconsin, it's critical to understand that an experienced Wisconsin appeals attorney is essential to your chances of being successful. Experienced attorneys have been through the process many times before and can identify and articulate the errors that occurred during your trial––combining this direct experience with the skills needed to craft a compelling brief.
This guide offers a simple, straightforward introduction to the appeals process, including the four main steps involved in filing an appeal.



Criminal

Appeal in Wisconsin: The Basics
Each year, over one thousand people file for a criminal appeal in Wisconsin. According to data from the Wisconsin Courts System, over 1300 criminal appeals were filed in Wisconsin alone in 2013.
"If you feel like your attorney may have made a mistake that essentially caused you harm, you want to pursue that issue on appeal." – Attorney Pat Stangl


What Is an Appeal?
An appeal is a review of decisions made in the circuit court to determine whether error(s)
occurred, and, if so, whether the appellant (the party who files a notice of appeal) is entitled to relief.
An appeal is not a new trial. You cannot present evidence, call witnesses or conduct discovery in an appeal. The Wisconsin court of appeals decides an appeal only on the basis of the circuit court record, briefs and occasionally oral argument by the parties.
Generally, a claim of error must have been brought to the circuit court judge's attention before the court of appeals will review it.


When Can You Appeal in Wisconsin?
There are a number of conditions that must be met for a conviction to be appealable:
You have a right to appeal from a

final judgment

or

final order

of a

circuit court.

A

judgment or order is final if it "

disposes of the entire matter in litigation as to one or more of the parties." Sec. 808.03(1), Stats.

If the order or judgment decides only some of the issues or claims but not all, it is not final. However, if it decides all of the issues as to one party, it is final as to that party and appealable only by or against that party.

1

In eviction actions, however, an order for judgment for restitution of the premises can only be appealed as a matter of right even though a claim for monetary damages or any other claim may be unresolved.

Sec. 799.445, Stats.


The judgment or order must have been intended to be the final document in litigation.2 A judgment or order is final if the circuit court decides all substantive issues as to one or more of the parties. If the judgment or order meets that test, the circuit court intends the judgment or order to be the final document for purposes of appeal.3


The order or judgment must be in writing before an appellate court has jurisdiction to review it.4 An appeal from an oral judgment or order will be dismissed.


The judgment or order also must have been "entered" (filed in the office of the clerk of the circuit court) before the court has jurisdiction to review it.5 The date of entry is the date the document is actually filed with the clerk of court's office. An appeal filed before the judgment/order has been entered may be dismissed for lack of jurisdiction. However, if the appellate record shows that the judgment/order appealed from was entered after the notice of appeal was filed, the court will construe the notice of appeal as being filed after the entry of the judgment/order and on the same day of entry. Sec. 808.04(8), Stats.

Note: An exception to the rule that the judgment or order must be in writing and entered exists for final dispositions in small claims, traffic regulation or municipal ordinance violation cases prosecuted in circuit court. An appeal in one of these types of cases may be taken from a disposition of the case recorded in the circuit court clerk's docket entries. Sec. 808.03(1), Stats.

The time for appealing in one of those cases begins to run when the circuit court clerk makes the docket entry. If the circuit court judge later signs a separate judgment or order, the appeal times do not restart.6



Reviews of a non-final judgment or orders must be petitioned to the court for permission to appeal.

The non-final judgment or order must be in writing and entered and the petition must be filed with the court of appeals within 14 days of entry of the nonfinal judgment or order. Rule 809.50(1), Stats.
---

The following steps outline the appeal process in Wisconsin.


Supplementary Resource
The Guide to Appellate Procedure for the Self-Represented

This resource is based upon the Wisconsin Rules of Appellate Procedure in effect as of January 1, 2014, giving general information to assist individuals in understanding the appeals process and to help non-lawyers with the basic steps and procedures for filing an appeal in the Wisconsin Court of Appeals and Supreme Court.
Note that as stated in the guide's introduction, it is not legal advice and cannot be
cited as legal authority. Similarly, it is not intended to replace or to be a substitute for the
Wisconsin Rules of Appellate Procedure, and should be used in conjunction with the Rules. Anyone considering initiating an appeal may wish to seek legal counsel.
1. File a Notice of Intent
You, the appellant, must file a notice of intent to pursue post-conviction relief within twenty days of sentencing.
This will reserve your right to appeal the guilty verdict in the first place. With a little over two weeks to file this notice, it's important make a decision relatively quickly.
Real Also: The Appellant's Guide to Post-Conviction Relief in Wisconsin


2. Decide Whether or Not to Pursue Another Form of Relief
The Notice of Intent informs the court that you do in fact intend to appeal your case. After doing so, you may decide to pursue a different form of relief like a motion to withdraw a guilty plea or have your sentence modified or overturned.
These may be relevant to your case depending on your situation, so be sure to consult with an appeals attorney to be sure you're pursuing the path that's right for you.
If you do intend to seek another form of relief, you'll need to file the motion with the circuit court. After filing, the court will have 60 days to rule on it.
Read Also: Exploring Your Right to Appeal a Criminal Conviction in Wisconsin


3. File an Official Notice of Appeal and Prepare an Appellant's Brief
The next step is filing an official Notice of Appeal. This is a document filed with the court and given to the appellee––the other party involved in the case. Once this is prepared and filed, you'll work with your appellate attorney to create and file an appellant brief.
This document will include the following for the court to review:
The facts of your case
The grounds for review
The arguments relating to the questions you're bringing up
The appellant brief must specifically discuss the errors that you believe give you the right to a reversal and discuss why each ruling was incorrect. Be aware appellate courts can only decide on the issues you bring before them and nothing else, so completeness is key to your chances of a reversal.
This is where engaging a Wisconsin attorney who is experienced with the appellate process and is a skillful writer and communicator is so critical.
Watch: 3 Things You Should Know Before Appealing a Criminal Conviction in Wisconsin


4. The Review Process, Hearing, and Determination
Once the District Court of Appeals receives the appellant's brief, they have no time restrictions on making a decision, so be aware that it may take some time.
During the hearing, each side may present an oral argument. These usually take ten to fifteen minutes per side and give both you and the other party the opportunity to persuade the court to rule one way or the other.
The appellate court can do many different things when issuing a ruling. If your case is particularly strong, they may completely affirm, modify, reverse or remand the case for a new trial. "Modifying" a decision means that they agree with parts of the trial court's decision but found certain parts of it to be erroneous and are modifying it accordingly.


Why it's Critical to Hire an Experienced Attorney
Appealing a criminal conviction in Wisconsin requires you to follow a very strict legal process which requires extreme attention to detail that only an experienced Madison appeals lawyer can bring.
If you believe your criminal conviction is the result of an erroneous trial, it's extremely important to consult with an experienced Wisconsin appeals attorney who can help you communicate those errors to a higher court. Click here to contact Attorney Patrick Stangl for a free consultation.

If you hire Attorney Stangl to appeal your criminal case, he can:
Review the case for defects
Potentially move for the suppression of evidence
Compel discovery of evidence to support your innocence


Free Consultation to Discuss Your Appeal
With over 32 years of experience, Attorney Pat Stangl has a proven record of success in appeals and criminal defense. Working from his office in Madison and Hayward, Attorney Stangl actively represents clients across the state of Wisconsin.
If you'd like to appeal your criminal conviction in Wisconsin and want to learn more about your options, Attorney Stangl is pleased to offer a FREE 10-minute consultation to discuss your case. Simply click below to request yours today.
1 Culbert v. Young, 140 Wis. 2d 821, 827, 412 N.W.2d 551, 554 (Ct. App. 1987).
2 Radoff v. Red Owl Stores, Inc., 109 Wis. 2d 490, 494, 326 N.W.2d 240, 241-42 (1982).
3Harder v. Pfitzinger, 2004 WI 102, ¶15, 274 Wis. 2d 324, 682 N.W.2d 398.
4State v. Malone, 136 Wis. 2d 250, 257, 401 N.W.2d 563, 566 (1987).
5Ramsthal Adv. Agency v. Energy Miser, Inc., 90 Wis. 2d 74, 75-76, 279 N.W.2d 491, 492 (Ct.
App. 1979).
6City of Sheboygan v. Flores, 229 Wis. 2d 242, 248, 598 N.W.2d 307 (Ct. App. 1999)