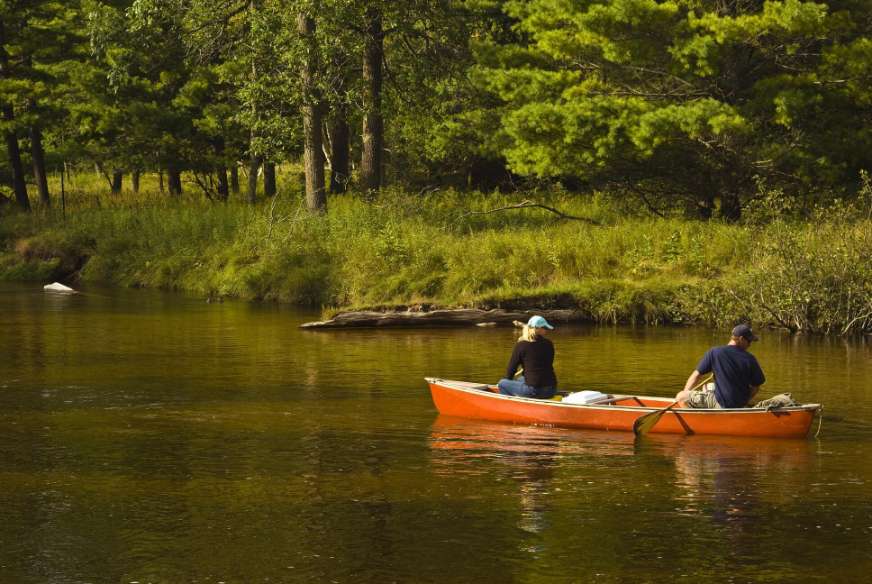 Summer has arrived here in Wisconsin, and with it, the freedom to get out and enjoy our natural areas. For those who soak in the summer months on our many lakes and rivers, boating can be a great way to escape the heat and have a great time with friends and family.
But for those who want to relax on the water with a drink in hand, it's important to realize that just like any other motor vehicle, there are serious consequences for those who go overboard with their alcohol consumption while operating a boat on our waterways.
Especially for those newer to boating, it may seem like the water is simply out of reach for law enforcement. In reality, this couldn't be further from the truth.
The state is very aware of the dangers intoxicated boaters pose and regularly deploy conservation wardens and boat patrols to look for drunk boaters throughout the season.
Important facts about Boating Under the Influence in Wisconsin
If you're learning about BUI in Wisconsin for the first time, here are some quick facts to get you up to speed:
Like OWI, those who operate a boat in the state are not allowed to have a blood alcohol content level (or BAC) of .08 or above.


Penalties for BUI in Wisconsin can include fines, impounded boats, and jail time.


132 boaters were cited for BUI in 2013.


Anyone found to be operating a boat or other water craft is deemed to have given consent to an alcohol or drug test by authorities.


The penalties for BUI in Wisconsin
Regardless of whether you're operating a boat on water or a car or truck on land, Wisconsin's .08 BAC level applies to both when it comes to intoxicated driving. For those operating a commercial motorboat, this limit is even more restrictive at .04.
According to Wisconsin's Statutes,

fines of $150-$300

can be issued to boat operators under the influence or violating the refusal law.


For second offenses that occur within five years of the first, can carry

fines ranging from $300-$1,000 with possible jail time

.


Third offenses carry

even larger fines and longer jail sentences

.


BUI offenses do not affect boating privileges, but can include court ordered Alcohol and Other Drug Assessments that require participants to provide a Certificate of satisfactory completion after taking a boating safety course.


If you already have a valid certificate at the time you're arrested, you'll need to repeat the process to acquire a new one as the current one will be revoked.


Operation Dry Water
After the 2008 boating season ended with some of the highest BUI-related fatalities in recent years, conservation wardens and police began taking serious steps to scan more lakes and rivers to crack down on intoxicated boat drivers.
Operation Dry Water is an initiative launched in 2009 aimed to educate boaters to the dangers of boating under the influence while stepping up enforcement considerably. In 2019, Operation Dry Water was July 5th through the 7th.
Over the course of the campaign's annual three-day heightened awareness and enforcement weekend, 563 impaired boat operators were removed from our nation's waterways for drug and/or alcohol impairment. A reported 271,286 recreational boaters were contacted throughout the three-day weekend. During the Operation Dry Water heightened awareness and enforcement weekend, 7,696 officers conducted patrols nationwide.


Hiring an Experienced OWI Attorney in Wisconsin
If you find yourself facing an OWI citation in a boat-related incident, it's crucially important to make sure your case is in the hands of an experienced OWI lawyer in Wisconsin that can ensure the details of your situation are fully explained to you and every option is made clear.
If you've been charged with boating under the influence in the Madison, Wisconsin area, contact an experienced OWI attorney in Madison, Wisconsin for a free consultation today: