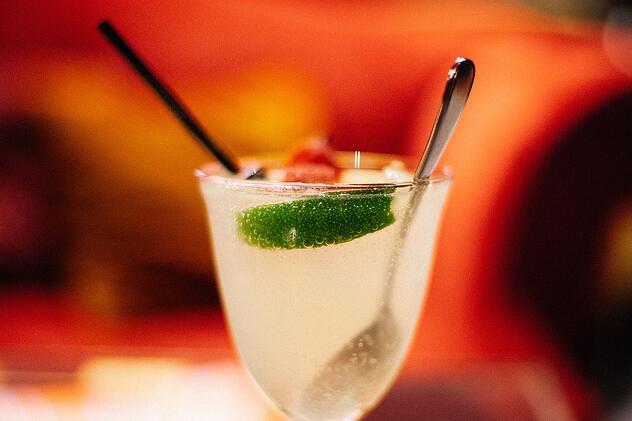 It's not always easy to tell when you reach the legal drinking limit.
Feeling the precise point at which you become legally intoxicated is almost impossible. This might be one reason so many people find themselves facing OWI charges in Wisconsin every year.
While there is no one formula that can definitively predict when you will become legally drunk, here are some ways to help you help gauge how alcohol consumption might impact you.
The Legal Limit in Wisconsin
It's important to know the legal point at which you are considered legally drunk in Wisconsin. If your blood alcohol level or BAC, reaches .08% when measured, you are considered legally intoxicated*.
If you consume enough beer or other alcohol to reach this threshhold and then drive, you risk being picked up for drunk driving charges in Madison and elsewhere across the state of Wisconsin.
*If you are a commercial driver, repeat OWI offender or a minor, you will be held to an even stricter blood alcohol level requirement.
How Much Alcohol is Too Much Alcohol for Me?
Again, there is no one answer to this question. Alcohol content varies depending on the beverage ingredients, quantities and preparation, if you have food in your stomach, a person's health and many other factors. Alcohol also impacts our bodies differently based on size and gender.
The following graphic can help to serve as a general guide for you to consider when consuming alcohol, if you are concerned about drinking too much before driving in Wisconsin: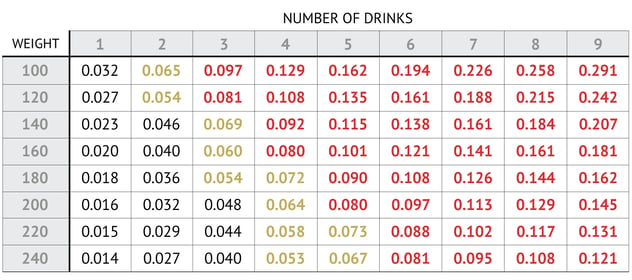 Again, there is no way to predict exactly how many drinks it might take for you to become legally drunk. Drink responsibly and think twice before driving if you have any question of your sobriety.
If you were arrested for a drunk driving charge in Wisconsin, such as OWI, DUI, DWI, BAC or PAC, contact an aggressive and proven OWI lawyer right away.
FREE 15-Minute Consultation
Madison OWI Attorney Pat Stangl, is happy to make available, at no obligaton, a FREE 15-minute consultation to explore your options as you defend against OWI and PAC in Wisconsin.