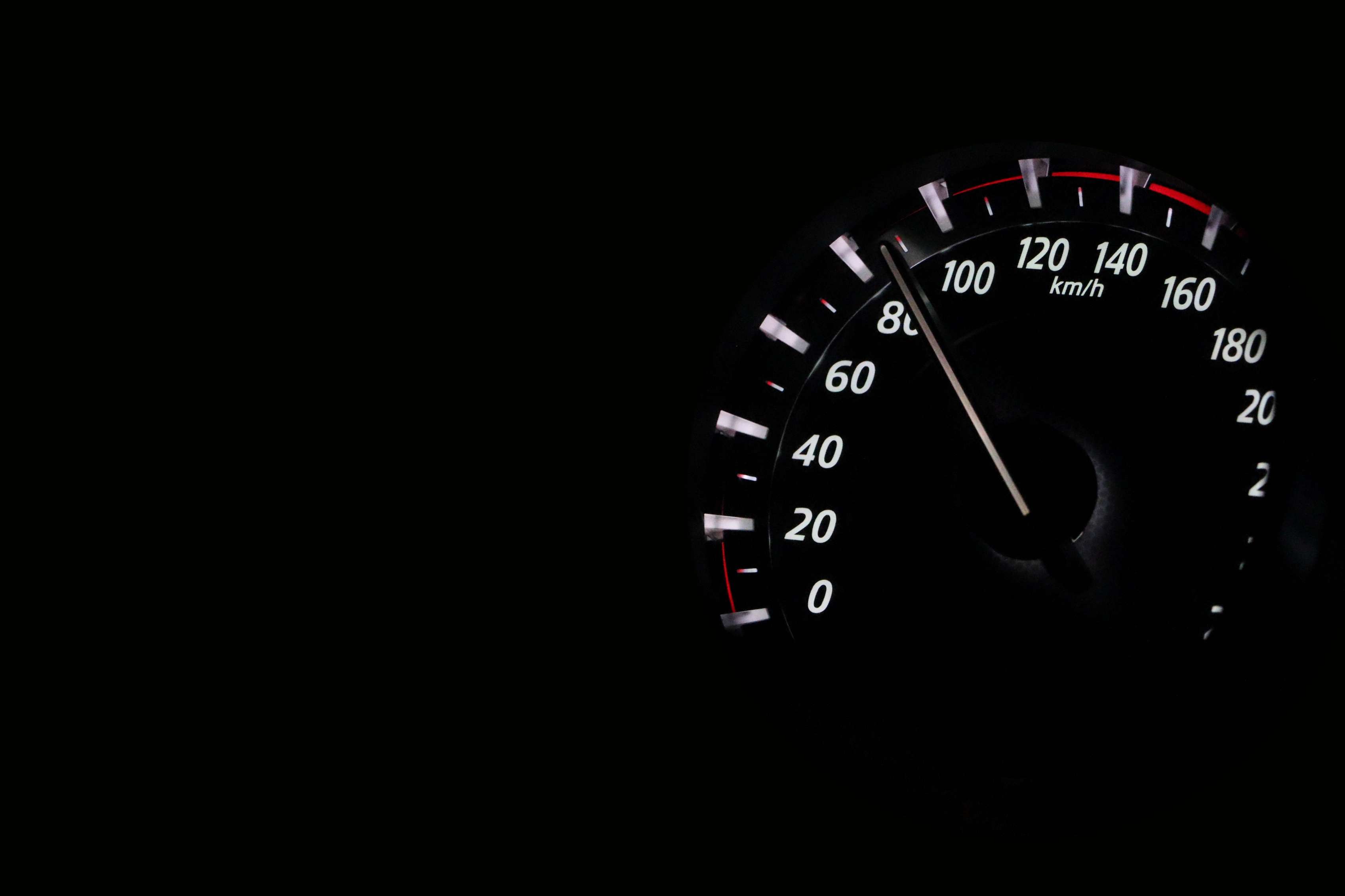 Driving under the influence (DUI), also known as operating while intoxicated (OWI) in Wisconsin can result in severe consequences. In the case of a fourth offense, the severity escalates, and the driver's license could be permanently revoked.
It is essential to note that the repercussions of an OWI conviction can vary significantly from one county to another. Therefore, it is crucial to have legal representation to clarify your options with clarity and precision.
At Stangl Law, our experienced OWI attorneys have a deep understanding of Wisconsin's complex drunk and intoxicated driving laws. We specialize in crafting a robust defense strategy tailored to your unique situation, ensuring that you are well-informed and prepared to navigate the legal landscape.
Wisconsin's OWI laws can seem complex and confusing, especially to someone facing charges and looking for a clear and simple guide to the penalties they face and actions they can take to defend themselves.
This guide offers just that: a stripped down, simplified guide to common OWI offenses and the potential penalties associated with them. If you've been charged with OWI or a related drunk driving offense in Wisconsin, contact an experienced OWI attorney today to get the help you need.
Note: If you are having issues viewing the chart below, such as on a smartphone, keep scrolling for the chart formatted as a simple bulleted list.

1st Offense DUI/OWI in Wisconsin
Fine: $150 to $300, plus court costs. The total can amount to $811.50.
Jail Time: None, unless a minor was in the vehicle or someone was injured.
License Revocation: Six to nine months.
IID: Required for BAC of .15 or higher.
Restricted License: Immediate eligibility for an occupational license.
Alcohol Assessment: Mandatory, may lead to required classes or treatment.
2nd Offense DUI/OWI in Wisconsin
Fine: $350 to $1,100, plus substantial court costs.
Jail Time: Mandatory five days to six months.
License Revocation: 12 to 18 months.
IID: Mandatory.
Restricted License: Eligible after 45 days post-conviction.
Alcohol Assessment: Mandatory.
3rd Offense DUI/OWI in Wisconsin
Fine: $600 to $2,000, can increase based on BAC level.
Jail Time: 45 days to one year.
License Revocation: Two to three years.
IID: Mandatory.
Restricted License: Eligible after 45 days post-conviction.
Alcohol Assessment: Mandatory.
4th Offense DUI/OWI in Wisconsin (Felony)
Fine: $600 to $10,000, can increase based on BAC level.
Jail Time: 60 days to six years.
License Revocation: Lifetime if within 15 years of the third offense, otherwise two to three years.
IID: Mandatory for all owned vehicles.
Restricted License: Possible after ten years.
Alcohol Assessment: Mandatory.
5th & 6th Offense DUI/OWI in Wisconsin (Felony)
Fine: $600 to $10,000, can increase based on BAC level.
Jail Time: 60 days to six years.
License Revocation: Two years to lifetime.
IID: Mandatory for all owned vehicles.
Restricted License: Possible after ten years.
Alcohol Assessment: Mandatory.
7th, 8th & 9th Offense DUI/OWI in Wisconsin (Felony)
Fine: Up to $25,000.
Jail Time: Minimum of three years to a maximum of 12.5 years.
License Revocation: Two years to lifetime.
IID: Mandatory for all owned vehicles.
Restricted License: Possible after ten years.
Alcohol Assessment: Mandatory.
10th and Subsequent Offenses (Felony)
Fine: Up to $50,000.
Jail Time: Minimum of four to a maximum of 15 years.
License Revocation: Two years to lifetime.
IID: Mandatory for all owned vehicles.
Restricted License: Possible after ten years.
Alcohol Assessment: Mandatory.


The Basics of DUI/OWI in Wisconsin: What You Need to Know
Under Wisconsin law, you may be considered to be operating while under the influence of an intoxicant if you are driving with a blood alcohol concentration (BAC) of 0.08 percent or more, or are impaired as a result of ingesting controlled substances. However, even if you have a BAC that is under 0.08 percent, you may still be considered to be under the influence if your driving is observed by police to be affected by drugs or alcohol.
Wisconsin's OWI penalties are stringent, escalating in severity with each subsequent offense.
Here's a streamlined overview for better clarity and understanding.
Fines
Fines for OWI offenses begin at $150 to $300, escalating with added court costs. A first offense, for instance, can total $811.50, while multiple offenses can lead to fines in the tens of thousands. Offenders are also liable for costs associated with court-mandated measures like the installation of an Ignition Interlock Device (IID).
License Suspension
First offenses can lead to a nine-month license suspension. The suspension period extends to 18 months for a second offense and up to three years for a third. Fourth and subsequent offenses can result in either a three-year suspension or lifetime revocation, contingent on the timing of previous offenses.
Jail Time
First-time offenders typically avoid jail unless a minor under 16 is in the vehicle or if there's an injury involved. Second offenses mandate a minimum of five days to six months in jail. Third offenses increase the minimum to 45 days, with a one-year maximum. A fourth offense, categorized as a felony, can lead to up to six years in prison and lifetime driver's license revocation if it occurs within 15 years of the third offense. Seventh and subsequent offenses entail extended prison sentences.
Occupational License
First-time offenders can instantly seek an occupational license for restricted driving, typically for work-related commuting. Repeat offenders face a 45-day waiting period, while fourth-time offenders can potentially obtain this license after ten years.
IID Requirement
An IID is mandatory for first offenders with a BAC of .15 or higher and for all repeat offenders. The device, installed in every vehicle owned or operated by the offender, prevents the car from starting if it detects alcohol in the driver's breath.
Criminal Record
An OWI conviction in Wisconsin is permanent. While a first offense isn't criminal (except in cases of injury or a minor in the vehicle), all subsequent offenses are, with the fourth being a felony. If maintaining a clean record is a priority, seeking professional legal consultation is advisable.


Understanding Notices of Intent in Wisconsin
Administrative Hearing and License Suspension
In Wisconsin, exceeding the legal blood alcohol content limit (.08 for the first three offenses and .02 for the fourth and subsequent offenses) during a breath or blood test can trigger a Notice of Intent to Suspend Operating Privileges from the police. This notice acts as a temporary 30-day license. It's imperative to request an administrative hearing within 10 days of receiving this notice; failure to do so can result in license suspension before your OWI court date. If you find yourself in this situation, reaching out to us promptly is crucial!
License Revocation
A Notice of Intent to Revoke Operating Privileges is issued if the police interpret your actions as a refusal to provide a breath or blood sample - note that even requesting an attorney might be considered a refusal. This notice also carries a strict 10-day window to request a hearing, failing which your license will be automatically revoked. Immediate legal assistance is essential if you receive such a notice.
The Critical 10-Day Window
Both the Notice of Intent to Suspend and the Notice of Intent to Revoke contain a crucial detail often overlooked - a mandatory response within 10 days. This time-sensitive requirement is often nestled within the fine print, yet its implications are significant. Ignoring or missing this deadline means automatic license loss.

The 10-day limit to respond to either notice is non-negotiable. Immediate action is not just recommended but essential to preserve your driving privileges. If you receive either notice, contact us without delay to navigate the legal intricacies and safeguard your rights.
What to do if You've Been Arrested and Charged with OWI in Wisconsin
If you are facing OWI, DWI, DUI, BAC or PAC charges in Wisconsin, you should contact a skilled criminal defense attorney to assist in your defense as soon as possible.
Attorney Patrick Stangl explains why you should never give up hope when fighting repeat DUI/OWI charges in Wisconsin:
Criminal Defense Lawyer Patrick J. Stangl has been aggressively fighting to protect the rights of drivers accused of OWI and other drunk driving charges for over 30 years. He remains committed to protecting the innocent against OWI charges in Madison, Hayward and across Wisconsin.
Two OWI Defense Success Stories
OWI Victory: Three Consecutive OWI/PAC 5th/6th Victories in One Month
Attorney Stangl of Stangl Law Offices, S.C. achieved three (3) back-to-back OWI 5th/6th victories within a one-month period in May-June 2023 thereby saving his clients from mandatory prison sentences. In State v. Shirikian, 2023 WI App. 13 the Court of Appeals held that the sentencing language for a 5th/6th OWI/PAC offense requires the sentencing court to impose a mandatory prison sentence upon conviction. Even if the sentencing court wanted to impose a non-prison sentence, they do not have the discretion or authority to do so under the current penalty structure for the offense and this decision.
In the first case Attorney Stangl successfully argued that one of his client's prior convictions could not be counted because he was not properly advised of his right to counsel in a previous case and that the record did not demonstrate a free and voluntary waiver of his 6th amendment right to counsel. After investigating and researching the issue, Attorney Stangl brought a motion challenging the uncounseled conviction and after an evidentiary hearing the trial court agreed that the prior conviction could not be counted, thereby reducing the 5th/6th offense to non-mandatory prison charges.
Approximately 2 weeks later, in a different case, Attorney Stangl previously argued to the court that the arresting officer did not have a sufficient legal reason or probable cause to arrest his client on a 5th/6th OWI/PAC. After the evidentiary hearing and briefing by the parties the court issued a very thorough and analytical oral decision granting the defendant's Motion to Dismiss and the case against his client was dismissed.
Within two weeks after the 2nd consecutive OWI/PAC 5th/6th victory Attorney Stangl secured his 3rd consecutive OWI/PAC 5th/6th victory within (1) one month with the dismissal by the State of charges during a preliminary hearing. At the preliminary hearing it was clear that the arresting officer testified falsely about the alleged events including his client's performance on the field sobriety test (FST's) when in fact his client never submitted to the FST's. Once the State realized the major problem with the officer's perjured testimony it moved for immediate dismissal of all the charges. His client will not be re-charged.
OWI Victory: Charge Dropped
"Patrick is an amazing lawyer who was a life-line in a case that seemed hopeless. I was charged with a 3rd OWI while inside a bar because two eyewitnesses said I had been driving erratically. I did agree to a Breathalyzer even though I didn't drink until I got to the bar. I didn't agree to the blood draw because I just thought something wasn't right about the arrest, and because I have a language processing difficulty, I really didn't understand what was going on. I was then charged with a refusal. My mother had heard of Mr. Stangl through another client of his, and we decided to contact him. He met with us right away in person, assured us that he would do his best for me although no promises could be made. Throughout the court appearances, Mr. Stangl was always in contact not only by letter but also in person beforehand. If we called him, he got back to us quickly. I always felt confident with him especially since he was one of the few people who understood my disability whereas I felt that the arresting police and the DA did not. Patrick had several plea bargains offered to him for my consideration from losing my license forever to reckless driving. By investigating the reliability of the eyewitnesses, he was able to convince the DA to drop the OWI and charge me with inattentive driving, a misdemeanor. I still can't believe how lucky I am. With any other lawyer, I would be in jail now facing a big fine, ignition interlock and all sorts of other difficulties. This great result only happened because Patrick never dropped the ball. He knows the law inside and out, and he fought tooth and nail for me. I am forever grateful. If you need a lawyer, Patrick Stangl is the BEST!"

Andy G.
FREE 10-Minute Consultation
If you need help to fight drunk driving charges in Madison or elsewhere in the state, Attorney Pat Stangl is happy to offer you a FREE 10-minute consultation to discuss your case and explore options for your defense against OWI, DUI, DWI, PAC, BAC or other criminal charges. Click the link below to get started.