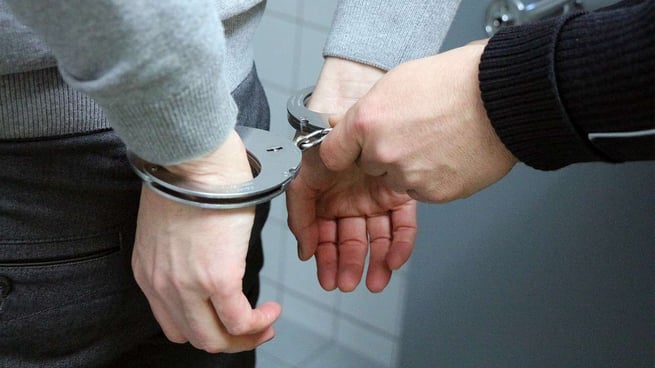 When a person hears the word "felony," many different ideas come to mind, and often the assumption is that they have committed, or have been accused of, a very severe crime.
But in Wisconsin, the state legislature has classified nine different classes of felonies, from Class A, the most serious to class I, which is the least serious. Depending on what a defendant is convicted of, sentencing for these crimes can be as severe as life imprisonment for a Class A felony to a fine of up to $10,000 for a class I felony and/or up to 3 1/2 years in prison.


What Is a Class H Felony in Wisconsin?
A Class H felony also warrants a fine of up to $10,000 and/or up to six years in prison, and is the least serious felony besides a Class I Felony. Class H Felonies, may be on the less serious end of the felony scale, but they still require good legal representation in order to be sure that your side of the story is heard and understood.


Disorderly Conduct/Battery
Disorderly conduct is often used as a catch-all phrase that refers to criminally disruptive behavior. Many people think of the charge in conjunction with being in public and acting obnoxious or unruly, but it can also be seen as a sign that more violent and serious behavior is, or is about to occur.
Disorderly conduct on its own is not normally classified as a Class H felony in Wisconsin, but is instead considered a high-level misdemeanor. It is a common companion to battery charges, which are broken down into three categories:
Battery: Class A misdemeanor
Substantial Battery: Class I felony
Aggravated Battery: Class H felony (occurs when there is an intent to cause bodily harm, but not "great" bodily harm)


Defenses for Battery Charges in Wisconsin
If you are charged with disorderly conduct and/or related battery charges having a good defense is critical. While each case presents a unique set of circumstances, some common defenses an attorney can present include:
Self-defense
Defending another person
Defending property
Consent by the alleged victim


Class H Felony Drug Charges in Wisconsin
The severity of drug offenses in Wisconsin depend on a number of things, including what the substance was, the amount, the person's prior history with drug charges, and whether there is an intent to sell and/or distribute drugs by dealing or trafficking.
Trafficking is a drug charge that is commonly considered a felony, and may be a classified as Class H. Trafficking normally involves a larger amount of drugs than someone in possession of drugs who is suspected of dealing on a smaller scale.


Defenses for Drug Crimes in Wisconsin
Potential defenses for drug crimes often include challenging the procedures implemented when the arrest was made or the handling of evidence. At Stangl Law, we may look into whether there truly was probable cause to conduct a search of your person or vehicle. Having knowledge of the substances in your possession and their legality can also play a role in your defense.


Sex-Related Offenses in Wisconsin
Sexual assault is a serious crime and in most cases it is classified as a felony, except for the cases of 4th degree sexual assault involves nonconsensual touching to sexually humiliate the victim or obtain their own sexual gratification. When a child is involved, the seriousness of sex-related crimes escalates much faster.
With a child sexual offenses that include force, the threat of force or any violence is a first-degree offense. Even with consent, sexual intercourse or content with a person under 16 it is considered second-degree sexual assault. But having criminal charges brought does not necessarily mean a person was directly involved, because of the Failure to Act law in which a person knows about an offense happening to a child who cannot physically and/or emotionally resist but does not act to prevent or stop it. Even a person who is found guilty of a failure to act offense can be convicted as a felony sex offender.


Wisconsin Sex Offender Registry
With sex related offenses, there is another consideration: registration in the national sex offender registry. This involves confirming your address with your local police, and may affect the types of jobs a person can hold or where they are allowed to live.
While each state has its own specific requirements for registration, they are are written to comply with the Sex Offender Registration and Notification Act. Offenders who have been found guilty of specific sex offenses are typically required to update their registration locally on an annual basis or whenever they move. Not keeping up with registration can be considered a crime in itself, so it is important to understand the requirements in your area sto ensure you are compliant.


Defenses for Sexual Assault
Typical defenses for those who are accused sexual assault or related crimes may include consent or agreement, innocence, or insanity, among many others.


Free 15 Minute Consultation
If you are charged with any crime that may potentially be considered a Class H felony, having a good defense attorney on your side is invaluable. At Stangl Law Offices, our attorney, Patrick J. Stangl listens carefully to your side of the incident, and works with you to build a defense that could potentially result in either an aquittal, a reduction to a lesser charge, or in some cases the dropping of charges. No matter what your situation, being accused of a crime is unsettling, contact us for a free 15 minute consultation.