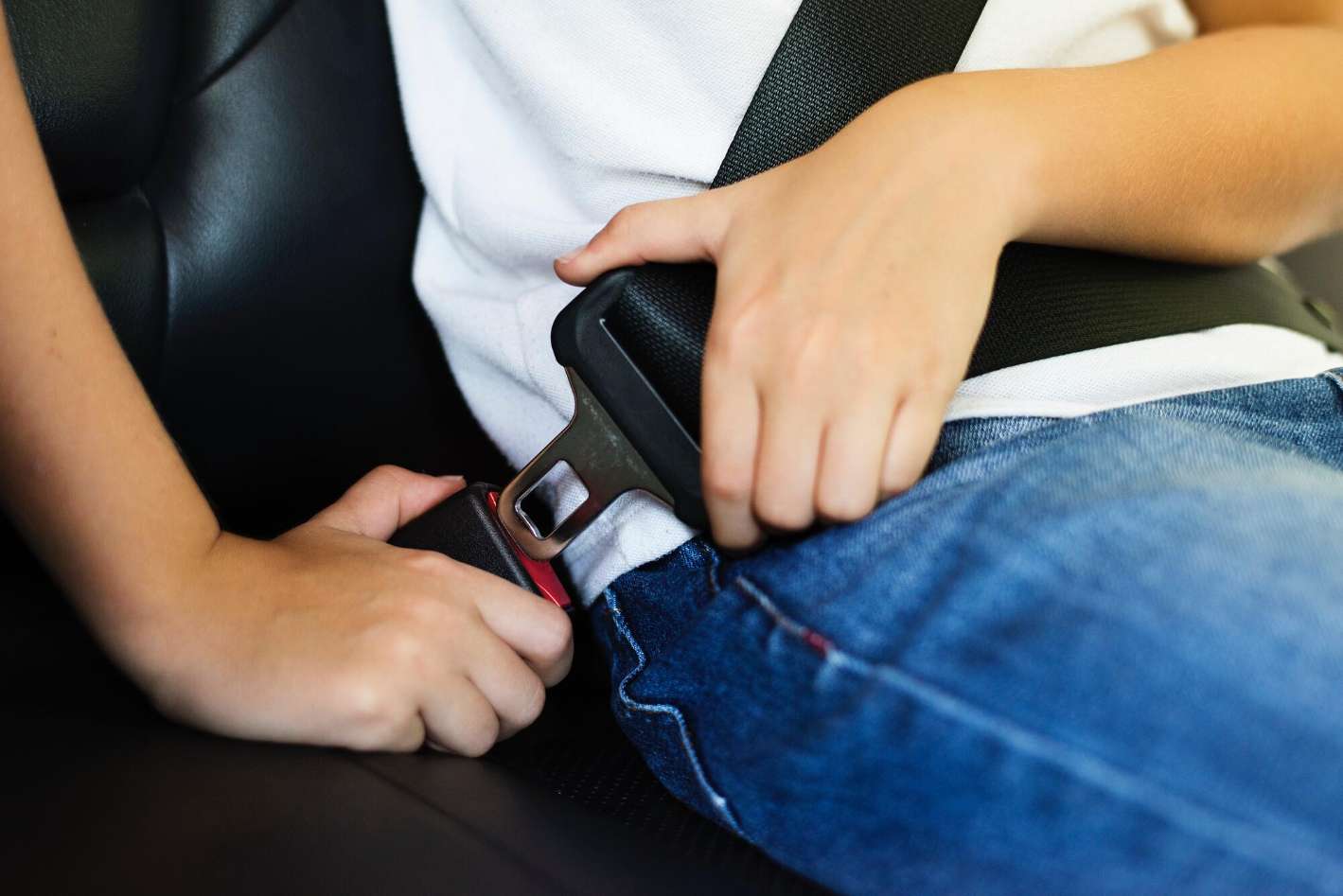 Unlike most first offense OWI violations, which are civil penalties, OWI with a minor passenger (someone under the age of 16) elevates the case to a criminal charge.
The penalties of a first offense OWI with a minor passenger are significantly more severe: double the penalties you would normally receive for the offense without a minor in the vehicle. In some cases, certain penalties are more than doubled.
It's important to note that this offense is different than underage OWI, in which the driver of the vehicle is under 16. See my other article on that here.
Penalties for OWI with a Minor Passenger in Wisconsin
The Wisconsin Legislature has passed a number of changes to the state's OWI laws in recent years, which have generally increased the penalties imposed on many impaired driving offenses, including impaired driving with a child passenger.
Related: 5 Benefits of Hiring an Experienced OWI Lawyer
If you are charged with OWI with a minor in the car in Wisconsin, you will automatically be charged with a crime. If convicted, you could face up to 6 months in jail, a maximum fine of $1,100, and have your driver's license revoked for up to 18 months.


OWI with Injuries And a Minor Passenger in Wisconsin
The penalties for OWI with injuries increase significantly if the driver has had one or more prior impaired driving convictions, or if the injuries involved are severe or fatal. For drivers with prior convictions, OWI resulting in injuries is a Class H felony and can result in up to six years imprisonment and fines of up to $10,000. These penalties can be doubled to 12 years in prison and $20,000 in fines if a passenger under the age of 16 was present in the vehicle.


What to Do if You Are Charged with OWI With a Minor Passenger in Wisconsin
If you are charged with OWI with a minor in Wisconsin, it's important to remain calm and contact an experienced Wisconsin OWI attorney as soon as possible.
Related: Arrested in Wisconsin: When to Contact A Lawyer
Very often, people stopped or arrested for suspected drunk driving inadvertently forfeit their legal rights and limit their options by trying to talk themselves out of the situation. Unfortunately, this approach typically does little more than give the police evidence that may provide probable cause for an arrest and can later be used against the driver in court.
If you are pulled over for suspected OWI, it is in your best interest to politely and firmly state that you wish to remain silent until you have spoken with your attorney.
Given the consequences of a conviction, it's more than worth it to take the time to find the best attorney you possibly can––one that has handled and won cases like yours before.
Attorney Patrick Stangl explains why you should never give up hope when fighting repeat DUI/OWI charges in Wisconsin:
Criminal Defense Lawyer Patrick J. Stangl has been aggressively fighting to protect the rights of drivers accused of OWI and other drunk driving charges for over 30 years. He remains committed to protecting the innocent against OWI charges in Madison, Hayward and across Wisconsin.


Two OWI Defense Success Stories
OWI Victory: Evidence Thrown Out
"I was charged with an OWI/PAC with a very high alcohol concentration. Frankly, I didn't think anything could be done to help my situation. I spoke to a friend of mine who recommended that I contact Pat Stangl. I ended up hiring Attorney Stangl and I cannot even believe the result he obtained for me. Attorney Stangl believed that he had an argument that the manner in which I was stopped was not legal because the only basis for the stop was my high mount brake light was not operating. Under the Wisconsin Administrative Code that is reason to stop a vehicle, however Attorney Stangl came up with a very unique legal argument and at the hearing to challenge the stop, through his experience and expertise, caught the County flat footed. Attorney Stangl was able to exploit the fact that the County failed to offer certain evidence regarding that third brake light. The matter was briefed by the parties and I must say Attorney Stangl is a brilliant legal strategist and an excellent writer. The court agreed with Attorney Stangl's analysis and granted the motion and all the evidence against me was thrown out including the .22 blood test!"
Rich Hoops
OWI Victory: Charge Dropped
"Patrick is an amazing lawyer who was a life-line in a case that seemed hopeless. I was charged with a 3rd OWI while inside a bar because two eyewitnesses said I had been driving erratically. I did agree to a Breathalyzer even though I didn't drink until I got to the bar. I didn't agree to the blood draw because I just thought something wasn't right about the arrest, and because I have a language processing difficulty, I really didn't understand what was going on. I was then charged with a refusal. My mother had heard of Mr. Stangl through another client of his, and we decided to contact him. He met with us right away in person, assured us that he would do his best for me although no promises could be made. Throughout the court appearances, Mr. Stangl was always in contact not only by letter but also in person beforehand. If we called him, he got back to us quickly. I always felt confident with him especially since he was one of the few people who understood my disability whereas I felt that the arresting police and the DA did not. Patrick had several plea bargains offered to him for my consideration from losing my license forever to reckless driving. By investigating the reliability of the eyewitnesses, he was able to convince the DA to drop the OWI and charge me with inattentive driving, a misdemeanor. I still can't believe how lucky I am. With any other lawyer, I would be in jail now facing a big fine, ignition interlock and all sorts of other difficulties. This great result only happened because Patrick never dropped the ball. He knows the law inside and out, and he fought tooth and nail for me. I am forever grateful. If you need a lawyer, Patrick Stangl is the BEST!"

Andy G.


FREE 10-Minute Consultation
If you need help to fight drunk driving charges in Madison or elsewhere in the state, Attorney Pat Stangl is happy to offer you a FREE 10-minute consultation to discuss your case and explore options for your defense against OWI, DUI, DWI, PAC, BAC or other criminal charges. Click the link below to get started.