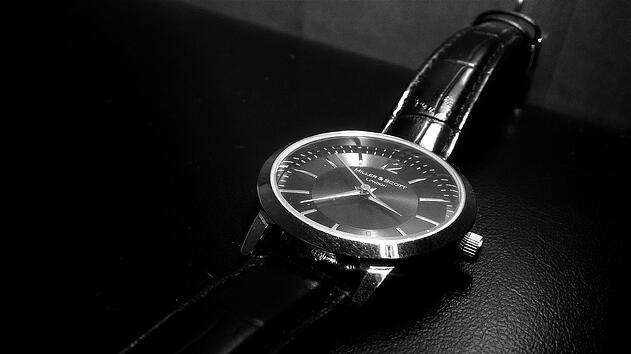 Going through an arrest is an intense experience, to put it mildly. A lot is happening and happening quickly. It can be confusing, frustrating and overwhelming.
If you've been arrested for a criminal offense, such as drug possession, battery or OWI in Wisconsin, your first impulse might be to call an attorney--any attorney--immediately.
While it is to your advantage to hire a qualified attorney to help you fight criminal charges in Wisconsin, you don't want to needlessly rush your selection process and risk making the wrong choice for your specific defense needs.
Making an informed decision when choosing your legal defense can make a huge difference to your result--and your freedom.
Keep reading to learn what points to consider before you hire an OWI lawyer or other criminal defense attorney in Wisconsin.
"Do I Have to Call a Lawyer Immediately?"
Most people who have been arrested in Wisconsin or are facing criminal charges across the state assume the very first call they make should be to hire a lawyer on the spot.
This impulse isn't completely off-base. It's crucial you to consult with a criminal defense attorney any time you've been charged with a crime or suspect criminal charges might be impending.
But, it might surprise you to learn you're actually better off taking a little more time before placing that call so you can be sure you're calling the right lawyer for your specific legal needs.
Did you know you have a legal right to an attorney in Wisconsin? Read the article, "Understanding Your 6th Amendment Right to an Attorney" by to learn more.


Start Researching Wisconsin Defense Lawyers Right Away
Many people who have been convicted through the court system would agree it's not a good idea to call the first lawyer you can think of when looking for a lawyer in Wisconsin.
While it might seem like a good idea to call a number you remember from a local television commercial, your buddy's brother-in-law or the first search result on Google, that law firm or lawyer might not be the best choice for your particular legal needs.
You will want to put a little more time and effort into your research process.
That being said, it is in your best interest to start researching Wisconsin criminal defense attorneys right away if you've been charged with a crime or if you think you might have committed a crime.
The sooner you find a qualified attorney for your needs, the sooner you can make an informed decision to get the legal help you need.
Watch the video, "Hiring an Attorney: What You Need to Know" by Wisconsin Criminal Defense Attorney Pat Stangl for more information.


3 Things to Look for When Choosing a Defense Lawyer in Wisconsin
When you contact an attorney, make sure to look for three differentiating factors: experience, reputation and clear financial terms.


1. Experience
The services of a criminal defense lawyer are not one type fits all. Enlisting the assistance of a lawyer should result in an individualized defense strategy based on a collaborative personal exchange exploring the specifics of your particular case.
When researching attorneys online, review the types of criminal litigation the attorney is experienced in providing. You want to make sure you choose a lawyer whohas extensive experience in OWI and criminal litigation and is very familiar defending the types of charges you are facing.
You wouldn't want to hire a law firm known for its personal injury ads to provide your drunk driving defense in Wisconsin. For your best drunk driving defense in Wisconsin, you would want to consult a Wisconsin criminal defense attorney who specializes in OWI defense.
Many Madison lawyers and attorneys in Wisconsin claim to have experience in specific aspects of the law, such as OWI.
Experience is an important factor to check for when choosing which attorney to hire for your criminal defense. But, keep in mind "experience" can mean many things. An attorney may have experience trying a particular type of case, but that doesn't necessarily mean that experience came while winning cases.
You want to make sure the attorney you hire for your defense has a strong record of success to back up their experience.


2. Reputation
When researching Wisconsin defense lawyers, be sure the attorney you select doesn't have the reputation of simply going to trial court and pleading out cases for his or her clients.
The attorney you hire should have a proven history of winning appropriate cases at trial for his clients which are in line with the types of charges you're facing.
Other indications a lawyer has a reputation of quality and experience is membership in various legal organizations, awards and certification through organizations such as, The National College for DUI Defense.
Finally, don't forget to read some client reviews and testimonials to get a better picture of a lawyer's work ethic and service.


3. Clear Financial Terms
Finally, always make sure the lawyer you choose is up-front with you concerning financial matters and all legal fees are clearly defined and communicated for you.
It would be in your best interest to contact a lawyer who offers an initial meeting at no charge and without financial obligation to explore your options for defense.


Related:
FREE 10-Minute Consultation
Wisconsin Criminal Defense Attorney Pat Stangl is happy to take time to discuss the charges you're facing in order to determine if he would be able to help you with your case. If so, Attorney Stangl will also explore your options for defense.
Don't our case in exploring options for your defense in a FREE 10-minute consultation at his Madison office.