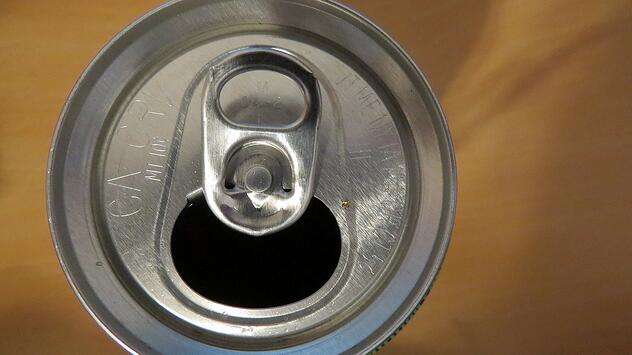 In the spring of 2016, the state of Wisconsin stepped up its fight against drunk and impaired drivers when Governor Scott Walker signed Senate Bill 455 into law, making a 4th conviction of operating while under the influence of an intoxicant (OWI) an automatic felony and increasing penalties for other such repeat offenses, including fifth and sixth OWI offenses.
Later, In 2018, Governor Walker enacted an additional new law for those convicted of a OWI 4th offense or higher. This is 2017 Senate Bill 135, which became 2017 Wisconsin Act 172.
If you are facing your fifth or sixth charge of driving under the influence or an intoxicant (DUI) in Wisconsin, you need to have a thorough understanding of the potential penalties you are now facing under this new law, including increased fines and/or extended prison sentences.
This article will explain the new classification for fifth and sixth offense DUI convictions in Wisconsin, including both the new minimum penalties and maximum penalties you now risk if you are found guilty. You will also be given some guidance in starting your DUI defense against these repeat DUI charges.
If you have been stopped for suspicion of drunk driving in Wisconsin, read the following articles by Stangl Law to learn more about your rights:
Wisconsin's New Classification for 5th and 6th OWI
Before April 25, 2016, a 5th drunk driving conviction or even a 6th drunk driving conviction would have been considered a Class H felony in Wisconsin.
Since recent changes to Wisconsin's drunk driving law, both a 5th DUI and 6th DUI conviction are now

Class G felonies

and follow those Wisconsin sentencing guidelines. With this new classification, both the associated, possible fines and prison sentences have increased.
"On April 25th, 2016, Governor Walker signed a bill increasing penalties for 5th and 6th OWI offenses in Wisconsin. They have been elevated to a Class G felony, which includes a maximum penalty of a $25,000 fine and ten years in prison or both. There's also a mandatory, minimum penalty, which means the absolute minimum you can get is six months in jail and a $600 fine, plus loss of license and installation of ignition interlock device and other requirements." — Attorney Pat Stangl
If you are facing repeat drunk driving charges in Wisconsin, it is more important than ever that you contact an experienced criminal defense attorney to assist you with your case.


New Fines for 5th and 6th Offense OWI
If you are convicted of a 5th offense OWI or 6th offense OWI in Wisconsin, you risk paying higher fines than before and/or serving longer terms of imprisonment, in addition to loss of license, installation of an ignition interlock system and other penalties.
Since Gov. Walker signed new legislation into law, it could now cost you more if you are convicted of a fifth or sixth OWI, DWI, DUI, BAC or PAC offense in Wisconsin.
While the minimum fine amount you will have to pay remains the same as before, the maximum fine you may be required to pay has more than doubled.
Here are the new fine limits for 5th and 6th offense OWI under the new law:
Minimum, mandatory fine: Not be less than $600 (same as before)
Maximum fine amount: $25,000 (up from $10,000)
Just as the most you will pay for 5th OWI and 6th OWI has increased, the length of prison time has also dramatically increased.



If you are facing your 5th OWI charge or any other repeat drunk driving charge and are concerned you can't pay your fine, you should contact a proven OWI defense lawyer to help you fight your OWI charges.


Longer Prison Sentences for 5th and 6th Drunk Driving Convictions
While 5th and 6th convictions for operating under the influence of an intoxicant was still considered a Class H felony, imprisonment sentences ranged from 6 months to 6 years. Now, as a class G felony, both fifth and sixth DUI offenses in Wisconsin carry the potential of much longer prison sentences.
If you are convicted of fifth OWI or sixth OWI in Wisconsin, you now face the following range of prison terms:
The minimum, mandatory prison sentence is now a minimum of 1 year
The maximum prison sentence for 5th and 6th OWI is now up to 10 years
As with previous drunk driving convictions, you could have to pay fines, serve a prison sentence or both.
If you are facing any repeat drunk or impaired driving charges in Wisconsin and want to do what you can to avoid a prison sentence, you should consult a successful OWI attorney to explore your options.
Fighting 5th and 6th OWI in Wisconsin
With over 30 years of experience helping clients fight OWI charges in Wisconsin, Stangl Law understands how disheartening it can be when you get stopped for drunk driving again after previous, multiple convictions—especially if you just finished your prison sentence for a previous offense.
But do not lose hope.
With the right attorney in your corner, there is a chance of having your charges reduced or even dismissed.
If you are ready to reach beyond the public defender and fight for your freedom against drunk driving charges in Wisconsin, contact a proven and aggressive OWI attorney to lead your defense.


FREE 10-Minute Consultation
Madison OWI Attorney, Pat Stangl, has a long record of success helping clients fight repeat drunk driving charges and is pleased to offer at no obligation, a FREE 10-minute consultation to discuss your case. You owe it to yourself to reach out today.