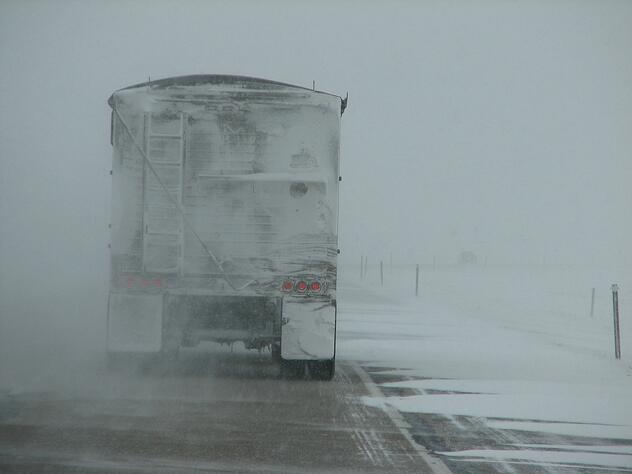 Trying to defend yourself against criminal charges in court without legal representation from an experienced lawyer puts yourself yourself at a great disadvantage.
In the case of one man named Dave, going into court without the guidance of counsel took him on a path that started as a misdemeanor offense in Wisconsin and led to a conviction which jeopardized his ability to perform his job.
Fortunately, Dave reached out to Madison Criminal Defense Attorney Pat Stangl for help.
What follows is Dave's story, shared with the intention of providing hope for a positive result if you previously pled guilty and are now considering appealing a criminal conviction in Wisconsin.
Read the article, "Domestic Abuse in Wisconsin: What You Need to Know" by Stangl Law to learn more about this criminal offense.
You Have the Right to An Effective Attorney in Wisconsin
If you were convicted in Wisconsin courts, but suspect the quality of representation you received from your lawyer was the cause, you might consider appealing your case.
In the following video, Criminal Defense Attorney Pat Stangl explains your right to effective legal representation:
"If you feel that your attorney didn't properly represent you, then you absolutely, you have a Sixth Amendment right to the effective assistance of counsel. And there are many claims raised in trial courts after convictions challenging how their cousel did or whether they may have made a mistake that causes prejudice, which means that the result would have been different, but for that mistake.
If you feel like your attorney may have made a mistake that essentialy caused you harm, you want to pursue that issue on appeal."
-Attorney Pat Stangl
And now for an example of a successful appeal in Wisconsin...
Dave's Story
Dave entered court on the misdemeanor charge of domestic battery in Wisconsin. Dave was unrepresented, meaning he did not have a lawyer.

Lacking the counsel of legal representation, Dave pled guilty to the misdemeanor offense of domestic battery in Wisconsin, and was so convicted.

While the charge of domestic battery is a misdemeanor offense in Wisconsin, the domestic nature of the offense qualified the charge to prohibit or forbid Dave from possessing a firearm under federal law.

This may seem like an inconsequential penalty or minor condition of a conviction of domestic battery to some people, but to Dave it posed a threat to his livelihood.

At times, and as part of his work as a professional truck driver, Dave would haul equipment for the United States Military. That equipment could include firearms. Because of this domestic battery conviction, Dave would not be able to perform his job function.
The Turning Point
Once Dave learned of this conflict, he contacted Wisconsin Criminal Defense Attorney Pat Stangl to explore his options to initiate an appeal of his misdemeanor domestic abuse conviction.

Attorney Stangl went on to argue on Dave's behalf in the Court of Appeals that the trial judge failed to comply with certain procedural requirements when it accepted Dave's plea.

Attorney Stangl previously filed a motion to withdraw the guilty plea, which was denied by the same trial court that he contended failed to comply with the appropriate procedure.

The matter was briefed in the Court of Appeals and the State recognized the court did, indeed, fail to comply with the appropriate procedure.

The Court of Appeals ordered the trial judge hold a hearing on the issue of its compliance with the proper plea procedure.

Attorney Stangl's knowledge of legal procedure, coupled with his aggressive determination to fight for the rights of his client, led to a positive result for Dave.
Read the article, "Criminal Appeals in Wisconsin: Know Your Options" by Stangl Law to learn more about the appeal process.
Don't Give Up Your Fight--Consider Appealing Your Conviction
Just because you pled guilty when pressed in court, either with or without the counsel of an attorney, don't lose hope.
Give yourself the peace of mind you can gain from sharing your story with an accomplished and proven defense attorney.
Simply taking a few minutes to explore your legal options, can help to bring some light to an otherwise dark outlook.
FREE 15-Minute Consultation
If you feel you were unjustly convicted of a criminal offense in Wisconsin or suspect your rights were not observed in court, explore your options to appeal your case with Stangl Law.
With a proven record of fighting to protect the rights of his clients, Madison Criminal Defense Attorney Pat Stangl is happy to extend to you at no obligation a FREE 15-minute consultation to discuss your legal situation and explore your options to appeal your conviction in Wisconsin. Click below to take the first step right now.