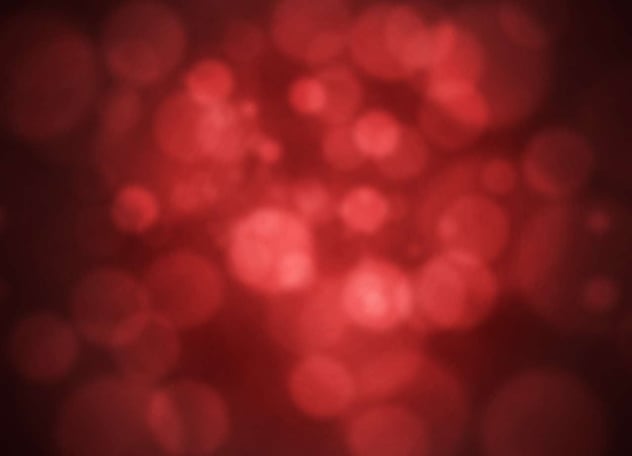 Most people don't realize a drunk driving arrest in Wisconsin usually results in at least two criminal charges:
Operating while under the influence of an intoxicant or OWI, and
Prohibited Alcohol Concentration or PAC
While the charge of OWI may be known by people from other states by different names, such as DUI (driving under the influence) or DWI (driving while under the influence), it is a commonly-understood and recognized charge.
The charge of PAC in Wisconsin, however, is not commonly known and often comes as a surprise to those charged with this criminal offense.
Keep reading to learn more about this duo of criminal charges, including an important first step in your defense should you find yourself facing charges of OWI and PAC in Wisconsin.
Read the article, "Checklist: What to Do if You're Pulled Over for OWI in Wisconsin" by Stangl Law for important information.
Charge 1: Operating Under Influence of Intoxicant or Other Drug in Wisconsin
It's possible you're already familiar with the term, "OWI." (If not, you can read more about this commonly-known criminal offense as outlined under Wisconsin State Statute 346.63.)
If you are like most people, you might associate it with drunk driving or driving under the influence of alcohol in Wisconsin. While OWI does indeed stand for operating while intoxicated, OWI charges can apply to driving under the influence of other intoxicants such as drugs, including:
Other opioids, including heroin
Cocaine
Methamphetamine (meth)
If you are pulled over in Wisconsin for suspicion of OWI due to drugs or alcohol, keep in mind you have the right to refuse field sobriety testing (unless you have a CDL), which may help the ultimate outcome of your case.
"Many people in Wisconsin, if they're pulled over for suspicion of operating under the influence of an intoxicant, don't realize that they are not legally required to perform field sobriety tests."
-Madison OWI Attorney Pat Stangl
To learn more about the charge of OWI in Wisconsin, read the following articles by Stangl Law for important information.
Read the article, "Understanding BAC and Other Drunk Driving Acronyms in Wisconsin" by Stangl Law to learn the meanings of more abbreviated terms often used in relation to drunk driving cases.
Charge 2: Operating with a Prohibited Alcohol Concentration in Wisconsin
This lesser-known criminal charge doesn't usually come up in casual conversation, but it is a term you will become familiar with if you are charged with PAC in Wisconsin.
The best way to understand this little-known offense is to take a closer look at Wisconsin PAC laws.
Under Wisconsin Statute 346.63(1)(b), "No person may drive or operate a motor vehicle while:...The person has a prohibited alcohol concentration."
What is the prohibited alcohol concentration in Wisconsin?
Your blood alcohol limit depends on whether or not you have been previously charged with OWI in Wisconsin and how many times. A Blood Alcohol Concentration or BAC of 0.08% or above is considered a prohibited alcohol concentration in Wisconsin for:
First offense OWI
Second offense OWI
Third offense OWI
If you are facing a 4th OWI or greater charge due to previous OWI convictions, your prohibited alcohol concentration or PAC begins at the much lower level of 0.02% for the following:
If you're facing your 11th OWI offense or any subsequent offenses (12th OWI, 13th OWI in Wisconsin, etc.), your PAC will also begin at a blood alcohol concentration of 0.02% under drunk driving laws in Wisconsin.
If you have been charged with OWI and/or PAC in Madison or elsewhere in Wisconsin, contact an experienced and knowledgeable criminal defense attorney right away.
How to Defend Against a PAC Charge in Wisconsin
Before spending too much time researching defenses against a PAC charge in Wisconsin, you should contact an experienced OWI attorney with a proven record of success defending clients against charges of OWI, DUI, DWI, BAC and PAC.
If you have been arrested for PAC, OWI or other charges related to driving under the influence in Wisconsin, it is crucial you consult an aggressive OWI defense attorney as soon as you are able.
FREE 15-Minute Consultation
Madison OWI Attorney Pat Stangl has been fighting to defend clients against OWI, PAC, BAC, DUI, DWI and other drunk driving-related charges in Wisconsin for over 25 years.
Attorney Stangl is pleased to offer (at no obligation) a FREE 15-minute consultation to discuss the charges you're facing and explore your options as you prepare to fight OWI and PAC charges.
Take the first step in defending yourself against PAC charges in Wisconsin; request a FREE 15-minute consultation right away.