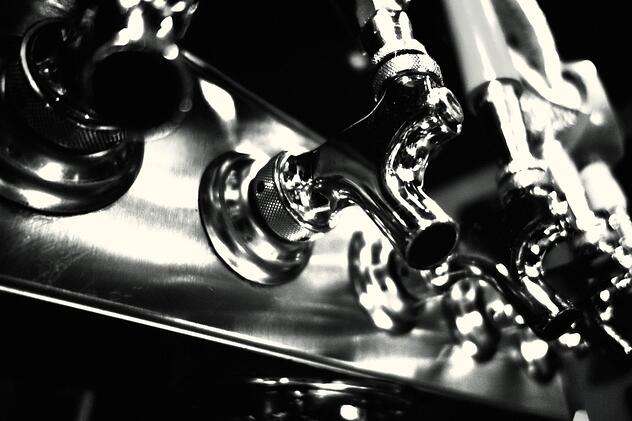 If you have already been convicted of multiple drunk driving offenses in Wisconsin, it can feel devastating to find yourself being pulled over for suspicion of yet another offense of operating while under the influence of an intoxicant or OWI.
Whether you are facing your tenth drunk driving charge or 10th DUI offense for driving under the influence of an intoxicant such as heroin, methamphetamine or other drugs, it can seem an almost hopeless undertaking to be fighting DUI charges in Wisconsin again--especially in light of new Wisconsin OWI sentencing guidelines for repeat OWI offenses. But there is hope.
One of your best courses of defense begins as soon as you are pulled over. How you conduct yourself during a drunk driving stop in Wisconsin can have a big impact on any potential charges you might end up facing. One thing you might consider to help protect yourself during a traffic stop is to exercise your legal right to refuse field sobriety testing, such as the horizontal gaze nystagmus test (unless you have a CDL*).
*If you have a commercial driver's license or depend on driving for your work or other reasons, read the article, "How to Protect Driving Privileges While Fighting an OWI in Wisconsin" by Stangl Law.
Is it Worth Fighting Against 10th OWI or Above in Wisconsin?
Yes. There is hope of successfully confronting 10th and above OWI charges in Wisconsin. OWI cases can be complicated, especially if you have a health condition which may have impacted your field sobriety test results or you feel your rights were violated during your arrest.
With the assistance of a knowledgeable and skilled criminal defense attorney and depending on the details of your case, you might be able to get your charges reduced or even dismissed.
"If you're facing a 5th, 6th, 7th offense or above in Wisconsin, don't--DON'T give up all hope, and despair. We've helped many people in these types of situations. I recently handled a case where the client was facing a 7th offense OWI, which would have required him to be sent to prison for a term of at least 3 years. We were able to, through research and our investigation, convince the prosecutor that one of his prior convictions could not be counted against him. The prosecutor, ultimately, agreed and amended the case to an OWI 6th offense. With that amendment, it took him out of that mandatory prison sentence. Utilizing some other strategies that we employed, our client was able to avoid being sent to prison. We can help with these high-level offenses."
-Attorney Patrick Stangl
Don't give up on your defense before you've even started, just because 10 seems like such an intimidating number. Discuss the details of your case with an experienced attorney who specializes in OWI defense and you just might be surprised at the options and outlook for your case.
If you simply relied on the public defender in your defense against prior OWI charges, you may want to consider hiring a criminal defense attorney specializing in OWI cases this time around, especially in light of Wisconsin's new and more severe consequences for repeat drunk drivers.
Tenth Offense OWI Now a Class E Felony in Wisconsin
When the state of Wisconsin adopted new and stricter sentencing guidelines for multiple or repeat OWI offenses in the spring of 2016, the felony classifications for fourth offense OWI, 5th and 6th offense OWI, 7th, 8th and 9th offense OWI, as well as 10th offense OWI and beyond were all upgraded.
Prior to April of 2016, a tenth offense DUI was considered a Class F felony; now a 10th OWI, 11th OWI, 12th OWI, 13th OWI and all subsequent offenses are each a Class E felony.
With this new classification, you will face more costly and severe penalties if you are convicted of a 10th OWI offense in Wisconsin.
Wisconsin's New Penalties for 10th OWI Offense and Above
Under this new law, if you are found guilty of a tenth OWI or DUI offense in Wisconsin, you face the following penalties in addition to other standard fines and requirements:
up to $100,000 fine
Mandatory prison, up to 15 years
With such high stakes under Wisconsin OWI laws now, it really is in your best interest to reach beyond the public defender and hire a skilled DUI attorney in Wisconsin to help defend you against these high-level charges.
FREE 10-Minute Consultation
Wisconsin Criminal Defense Attorney Patrick Stangl specializes in aggressively fighting to protect clients' rights as they face OWI charges. Even if you are facing your 15th OWI or beyond, there is hope. Pat Stangl is happy to extend to you at no obligation a FREE 10-minute consultation to discuss the details your case and explore options for your defense.