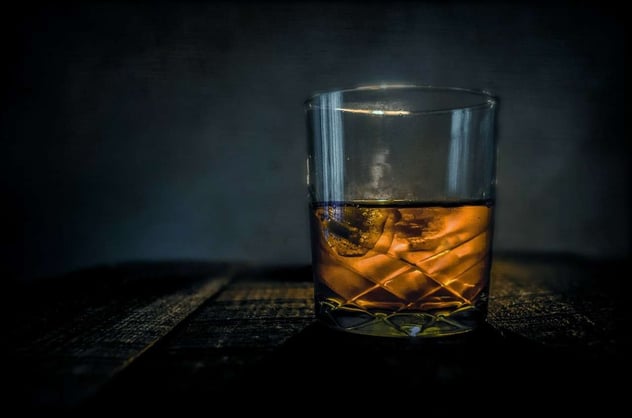 In an effort to try to reduce the number of drivers operating under the influence of an intoxicant (OWI)--specifically repeat OWI offenders--the state of Wisconsin increased penalties for these criminal offenses in the spring of 2016.
As a result, the new penalties for repeat convictions of driving under the influence of drugs and/or alcohol became much more serious for 5th and 6th OWI, 7th, 8th and 9th OWI, as well as 10th OWI and consecutive convictions.
This article will explain the new range of penalties for 7th OWI, 8th OWI and 9th OWI in Wisconsin, as well as offer some tips for building a solid defense against these criminal charges.
To learn more about OWI in Wisconsin, consider reading the following articles by Stangl Law:
7th, 8th and 9th Offense OWI: Now Each a Class F Felony in Wisconsin
In addition to making a 4th OWI offense an automatic felony in Wisconsin, Wisconsin's latest OWI law changed the classification for seventh, eighth and ninth driving under the influence (DUI) convictions from a Class G felony to a Class F felony.
Now that 7th, 8th and 9th OWI convictions are considered Class F felonies, the penalties have become much more severe.
If you are facing OWI charges in Wisconsin and have not yet consulted an experienced and knowledgeable criminal defense attorney, you should do so immediately.
New Fines and Sentencing Guidelines for 7th, OWI, 8th OWI and 9th OWI in Wisconsin
The impact to both your finances and freedom reached almost devastating degrees when Wisconsin Senate Bill 455 was signed this past spring, dramatically increasing penalties for repeat OWI offenses.
"On April 25, 2016, Governor Scott Walker signed Senate Bill 455, which drastically increased the penalties for OWI 7th, 8th and 9th offenses in Wisconsin.
If you're convicted of a 7th, 8th or 9 OWI offense in Wisconsin, you are facing a minimum term of imprisonment of 3 years confinement in the Wisconsin state prison system.
You're facing a maximum of a $25,000 fine and up to 12 and one-half years in the Wisconsin state prison system."
-Madison Criminal Defense Attorney Patrick Stangl
These penalties would be in addition to other standard consequences for multiple OWI offenses, such as forfeiture of license, implementation of an ignition interlock device and other penalties, should you be convicted of repeat DUI charges in Wisconsin.
If you need help with your DUI defense in Wisconsin, schedule a FREE 15-minute consultation with Attorney Patrick Stangl at no obligation to discuss your case right away.
How to Defend Against 7th OWI, 8th OWI and 9th OWI in Wisconsin
The first thing you can do to help defend yourself against any drunk driving charge in Wisconsin is to know your rights.
One right you may not realize you have in Wisconsin, is the right to refuse field sobriety tests (FSTs) during a traffic stop (unless you have a CDL, in which case you are required to submit to FSTs).
"Many people in Wisconsin, if they're pulled over for suspicion of operating while under the influence of an intoxicant don't realize that they are not legally required to do field sobriety tests."
-Attorney Pat Stangl
Field sobriety testing can include any number or combination of tests, though police frequently use the horizontal gaze nystagmus test, walk-and-turn test and/or one-leg stand test.
If you choose to participate in these or any other FSTs, including a breathalyzer in the field, understand you risk creating inaccurate evidence against yourself in your OWI case.
If you choose to exercise your right to refuse sobriety tests during a traffic stop, you will likely be arrested, but do not panic. Understand, at this point, you are likely only being taken in for suspicion of OWI. You can take comfort in knowing you have already taken an important step in your defense by not allowing potentially inaccurate evidence to be established for use against you.
As soon as you are able, get in touch with an aggressive DUI attorney to discuss the details of your case in order to start establishing your defense against what are very serious consequences.
If you are facing repeat DUI charges in Wisconsin and rely on your ability to drive for your work, contact a skilled DUI lawyer right away to help you fight to keep your driving privileges.
Don't Hire Just Any Lawyer for Your Defense
If you are facing repeat DUI, DWI, OWI, BAC and PAC charges in Wisconsin, do not put your future and freedom in just any hands. With even harsher penalties for 7th offense, 8th offense and 9th offense OWI now on the books in Wisconsin, it is more important than ever for you to seek an aggressive and successful OWI lawyer to represent you in court.
Position yourself to beat drunk driving charges in Wisconsin, by reaching beyond the public defender. Choose to work with a criminal defense attorney who stays informed on Wisconsin's OWI laws and also has a long and proven record of success in aggressively fighting for clients' rights against OWI charges in Wisconsin.
If you have been arrested for 7th, 8th or 9th offense OWI in Wisconsin, it is crucial you contact a proven and knowledgeable DUI defense attorney.
FREE 15-Minute Consultation
With over 25 years of experience helping clients fight and win against repeat charges for operating under the influence of drugs or alcohol in Wisconsin, Attorney Pat Stangl understands both the challenges you're facing and how best to defend you against repeat OWI charges in Wisconsin, especially in light of the latest developments in Wisconsin's OWI laws.
Attorney Stangl is happy to offer you a FREE 15-minute consultation to discuss the charges you're facing in exploring an aggressive defense strategy against DUI charges in Wisconsin.