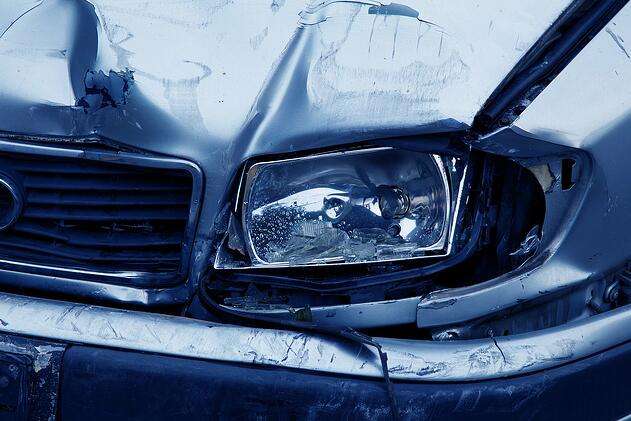 If you think facing charges of operating under the influence of an intoxicant in Wisconsin seems overwhelming, imagine facing the additional charge of felony reckless endangerment.
These were the alleged charges that were looming over one man after blacking out while behind the wheel.
This article describes the circumstances which led to this man being arrested and cited on felony charges and the story of his defense once he contacted a skilled and dedicated criminal defense attorney in Madison.
If you or a loved one are facing similar charges and need to know it's possible to fight these charges, keep reading this article by Stangl Law.

You may also benefit from reading the article, "Reckless Driving in Wisconsin: Penalties and Next Steps" by Stangl Law.
Charged with OWI and Felony Reckless Endangerment: One Client's Dilemma

The Circumstances


Matthew had a traffic accident where he crashed into a decorative retaining wall in front of a business, which was closed at the time of the incident.
After the crash, police initially arrested and cited Matthew for felony reckless endangerment, and operating a vehicle while intoxicated or OWI, as it is commonly referred to in Wisconsin.
It was alleged that Matthew had "huffed" an inhalant while driving prior to the accident and that this alleged "huffing" caused Matthew to black out while driving.


Matthew's First Action


As soon as he was made aware of the allegations, Matthew immediately contacted and hired Wisconsin Attorney Pat Stangl. Since Matthew was able to put Attorney Stangl to work on his case prior to being formally charged, Attorney Stangl was in an excellent position to work on Matthew's defense.


The Charges


As a result of Matthew's quick action and Attorny Stangl's ability to begin representation at such an early stage, the criminal charges of felony reckless endangerment ultimately were not pursued.
Instead, Matthew was charged with only an OWI 1st offense under the theory that he was under the influence of an inhalant.
The matter was aggressively defended and many motions challenging the case were filed, including a motion to suppress statements made by Matthew which were potentially very damaging to his case.


The Result


As a result of Matthew's aggressive defense from Attorney Stangl, there were concerns in the City proving its case. Just prior to trial, a resolution was reached and the City amended the OWI charge to reckless driving and inattentive driving with the payment of two forfeitures-fines--a satisfying resolution for Matthew.


If you're facing felony charges of any kind, do yourself the favor of contacting a skilled criminal defense lawyer as soon as possible to help ensure your best result.
If you'd like to learn about more Stangl Law success stories, read the following articles:
Experienced Criminal Defense Across Wisconsin
With over 32 years of experience defending clients across the state of Wisconsin, Criminal Defense Attorney Pat Stangl knows how important it is for people charged with a criminal offenses such as felony reckless endangerment and OWI to have the opportunity to discuss the details of their case with a skilled attorney.
That's why Attorney Stangl is happy to provide to you at no cost or obligation a FREE 10-minute consultation to discuss the charges you're facing and explore options for your defense. To request your free consultation, simply click the link below.