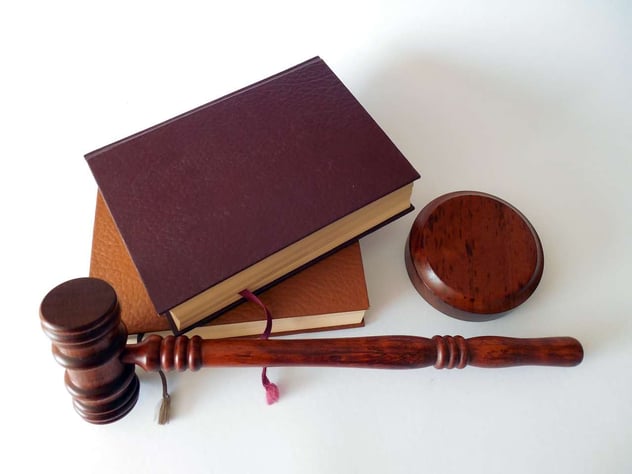 If you're facing criminal charges in the state of Wisconsin, you're likely facing fines, restrictions and possibly imprisonment or other penalties. To protect your freedom and put yourself in the best position possible to have a positive outcome, it's crucially important to get in touch with the right attorney as soon as you can.
But what if you don't already have a criminal defense attorney to call on?
You may have hired an attorney in the past to help with your will, bankruptcy or divorce, but this is likely not the best person to defend you against criminal charges.
So, how do you choose an appropriate lawyer for your needs? This article will give you some important factors to consider when researching attorneys in Madison, or elsewhere in Wisconsin, to help you find a qualified lawyer to match for your legal needs.
For more information about hiring an attorney in Madison, Dane County or anywhere in Wisconsin, read the following articles from Stangl Law:
Choose Substance Over Flash
Choosing a lawyer in Wisconsin can feel like an overwhelming task, especially given how many are practicing in Madison, alone.
It's easy to be swayed by flashy ads and television commercials, but these don't necessarily speak to substance. A lawyer or law firm you see on TV may be a good match for you, but you should still look beyond the ads, commercials and flashy websites to understand their core competencies and work record.
If it costs more to park at their office for an in-person visit than it does to pay for lunch, imagine how much it must cost that lawyer to rent her office. Don't forget where attorneys make up costs like rent: client fees.
Sometimes modest or understated office spaces may result in a savings for you, in the form of lower fees. Don't confuse extravagance with skill.
While flashiness can make an impact, try to look beyond it when assessing which lawyer will work the hardest to defend your specific case in court.


How to Begin Your Search for an Appropriate Attorney in Wisconsin
A simple online search is one of the best ways to find experienced attorneys in your area.
Run a search using keywords that tell search engines like Google what kind of attorney you're looking for and where you're looking for them.
The more specific you can be in your search question or query, the better match you may get in the search results. Include your town or city to help narrow the results to your location.
Once you reach a list of search results, go down the list to learn more about each attorney in your area. Be aware that Google will likely show you ads attorneys have paid to serve to those who search for certain terms. These can still connect you to a great attorney, but make sure to check out the other "organic" search results too. Search engines do their best to order these organic according to the value they provide rather than who paid for them to be there.
Once on a lawyer's website, there are a number of key areas to review as part of your research.


What to Look for When Hiring a Defense Attorney in Wisconsin
Here are the most important things to look for when researching a criminal defense attorney in Wisconsin:
Keep in mind, attorneys lead incredibly busy lives and don't always get around to keeping their websites perfectly up to date. Don't count them out––they're probably busy helping people.
However, if an attorney's website offers a blog, the blog should be active and up-to-date. After all, the purpose of a blog is to offer relevant and timely content and communication from the attorney to his former, current and prospective clients.

Red Flags to Watch Out for When Choosing an Attorney
One of the most-commonly asked questions when individuals first visit an attorney's office is, "What are my chances of winning my case?"
If you ask this question during your search to hire a credible criminal defense attorney, pay close attention to the answer you receive.
If you are told your chances are good or really good or great--beware.
The reality is no lawyer should promise you a win. Not only is such a statement a disservice to you and your expectations, it is also a red flag.
Every criminal case has its own level of complication and unpredictability. Instead of looking for an attorney who will promise you a win, look for things like credentials, experience, success stories and testimonials. And don't forget to listen to your gut instincts, as well.


After Your Research, Reach Out
Once you have finished your research, the next step is to make contact with the attorney or legal firm you have identified as a good match for your legal needs.
It is important not to put off contacting an attorney, as timeliness is often an important consideration in waging a successful battle against criminal charges you have been accused of in Wisconsin.
An experienced and knowledgeable attorney will want to:
Explore the details leading up to and including your arrest
Discuss the charges you're facing
Offer insight into the potential penalties you risk if you're found guilty
Explore your defense options
Many people can feel intimidated or unsure when it comes time to hiring a defense lawyer in Wisconsin, but it's important not to put this decision off.


Don't Delay in Doing Your Research
Knowing which factors matter most when choosing an attorney can help cut through the overwhelming amount of information out there and help ensure you find the best match to defend your case in court.
If you're reading this article, you've already begun your research.
Once you feel you've found an attorney who meets the elements of your search, reach out for a consultation.
This initial meeting really is a great way to gauge your comfort with and confidence in a particular attorney, while exploring your options together. These consultations might also serve as the starting point in establishing your defense strategy.


FREE 10-Minute Consultation
Madison Attorney Pat Stangl, dedicated to the aggressive defense of his clients, is happy to extend to you at no obligation, a FREE 10-minute consultation to discuss the details of your case, explore options for your defense and allow you to decide for yourself if his services will be the right match for your needs. Click below to set up your free consultation right away.