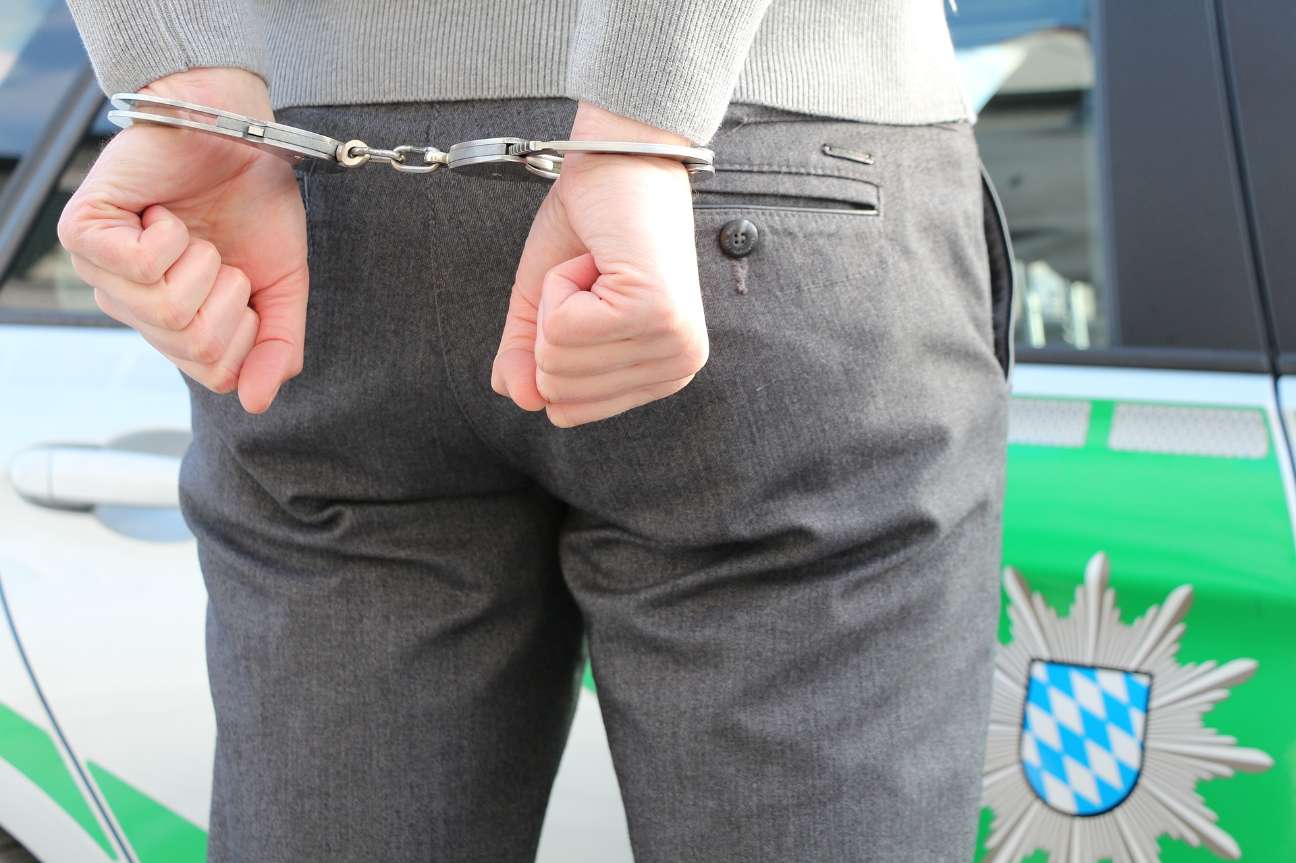 All crimes in Wisconsin are first classified as either felonies or misdemeanors. Later, criminal offenses are broken down into a number of separate categories based on the nature of the crime itself.
Let's take a deeper look into the differences between these two kinds of crimes and what consequences can result from conviction.
What is the primary difference between felonies and misdemeanors?
Although the standards of classification are similar from state-to-state, in Wisconsin, the main difference between felonies and misdemeanors is the potential length of incarceration that would result from a conviction and the type of facility they would be housed in (county jail or prison).
What are Felonies?
A felony is a crime whose punishment could potentially result in a jail term of one year or longer, according to Wisconsin law. Felonies are also assigned sentences within the Wisconsin State Prison System rather than in a county jail.
Within the broad category of felonies, crimes are further divided into a series of nine classes labelled alphabetically: Class A through I. They are classified from most to least serious offenses.
Class A felonies, for example, result in the most severe punishments given in Wisconsin. Penalties include a lifetime sentence with further stipulations for repeat offenders and those with specific criminal records.
What Are the Penalties for Felonies in Wisconsin?
The following is a list of felony classes along with their corresponding penalties. For instances of repeat offenses or prior criminal records, contact an attorney to better understand what specific penalties may be possible.
Read Also: Wisconsin Felony Classes: A Quick Guide
What is an example of a felony?
Here are a few examples of felony charges that Stangl Law can defend in court:
Possession of Amphetamines or Flunitrazepam (Rohypnol) with the Intent to Sell (of 50 grams or more)
Hit and Run Involving Fatality
Modifying a Gun to Operate Like a Machine Gun
Discharging a Firearm on a Highway or in a Parking Lot Towards People or Buildings
OWI Causing Great Bodily Harm
OWI 5th Offense
Theft of Property Worth More than $10,000
Possession of a Firearm with a Previous Felony Conviction
Felony Bail Jumping
Possession of Cocaine with the Intent to Sell (less than 1 gram)
4th Offense OWI
OWI with a Minor Under the Age of 16 in the Vehicle
Second OWI Causing an Injury
Possession of Marijuana with Intent to Sell (200 g. to 1 kg.)
Arson with the Intent to Defraud
Pointing a Firearm at Medical Responders, Firefighters, or Police Officers
Possession of Armor-piercing Bullets During the Commission of a Crime
Theft of Property Worth $5,000–$10,000
Possession of Machine Guns, Silencers, and Short-barreled Rifles or Shotguns
Possession of Schedule IV or Schedule I, II, or III Non-narcotic Drugs with the Intent to Sell
What are Misdemeanors?
A misdemeanor in Wisconsin is any crime not punishable by imprisonment in the Wisconsin State Prison System. With such a wide swatch of crimes falling under this category, it's important to know that some misdemeanors may result in incarceration at a county jail facility.
Similar to felonies, misdemeanors are also divided further into classes: A, B, and C.
What Are the Penalties for Misdemeanors in Wisconsin?
Class A misdemeanors can result in fines up to $10,000, imprisonment up to 9 months or a combination of the two.
Class B misdemeanors can carry fines of up to $1,000, imprisonment up to 90 days or both.
Class C misdemeanors carry a fine of up to $500, imprisonment up to 30 days, or both.


What is the most jail time for a misdemeanor?
While there are different classes of misdemeanors, the maximum penalty cannot exceed one year in jail.
What is an example of a misdemeanor?
Here are a few examples of misdemeanors in Wisconsin:
What Other Consequences Come With Felonies and Misdemeanors?
In addition to fines and imprisonment, a felony or misdemeanor conviction may carry with it additional penalties depending on the nature of the crime and your prior criminal record.


Consequences of a Criminal Conviction
Criminal convictions carry serious penalties, some of which you may not expect. If you or someone you know has been charged with a crime, you need an experienced criminal defense attorney to craft a powerful defense.

Possible consequences of a criminal conviction include:
Jail or prison time
Large fines and court fees
Difficulty finding a job
Probation
A permanent criminal record
Ineligibility for student financial aid
Suspended driver's license
Loss or denial of professional licenses
Inability to rent or buy a house


Consequences of a Felony Conviction
A major difference between felonies and misdemeanors is the forfeiture of civil liberties.

Possible consequences of a felony conviction include loss of:
The right to possess a gun
The ability to hunt with a gun
The right to vote
The ability to hold office
The ability to serve on a jury
The ability of immigrants to remain in the United States
Other notable consequences include the loss of passport eligibility when convicted of a drug offense, loss of drivers license, exclusion from public housing, and loss of Medicaid or food stamp eligibility among others.


How can I get out of a misdemeanor or felony in Wisconsin?
If you or a loved one has been charged with any crime that may potentially be considered a felony, having a good defense attorney on your side is invaluable. Do not wait to seek legal advice. Contact us and schedule a consultation right now.


At Stangl Law Offices, Patrick J. Stangl listens carefully to your side of the incident, and works with you to build a defense that could potentially result in either an acquittal, a reduction to a lesser charge, or in some cases the dropping of charges. No matter what your situation, being accused of a crime is unsettling. Contact us for a free 10-minute consultation.
Two Felony Defense Success Stories
Victory - State of Wisconsin v. J.H.
The client had a search warrant executed on her house where several marijuana plants were discovered as a result of the search. She was charged with a drug felony and her husband was charged with manufacturing THC. In defending her case Attorney Stangl believed that there were false statements made in the affidavit portion of the complaint for search warrant and further contended that the warrant itself lacked probable cause to be issued in the first place due to misstatements made in the affidavit and that the informant who provided the information was not reliable. Indeed, the information was based on allegations from an individual who had approximately ten prior criminal convictions, was a known drug user, and had existing charges for obstructing justice. Moreover, some of the information provided by this individual was not confirmed. Attorney Stangl brought a number of motions to have the search warrant and all of the evidence tossed out. The motions were set for a hearing and late in the morning prior to the afternoon hearing he received a call from the District Attorney to discuss his pending motions. The State believed there was more than a reasonable chance that the motions to suppress would be granted. The case was successfully resolved and his client was not convicted of any drug felony.
Victory - Matthew's Dilemma
Matthew was arrested after he had an accident where he crashed into a decorative retaining wall in front of a closed business. He was initially arrested and cited for felony reckless endangerment as well as operating a vehicle while intoxicated. It was alleged that he "huffed" an inhalant and blacked out while driving. He immediately hired Attorney Stangl prior to being formally charged and the criminal charges were not pursued. He was then charged with an OWI 1st under the theory that he was under the influence of an inhalant. The matter was aggressively defended and many motions challenging the case were filed including a motion to suppress statements made by Matthew which were very damaging to his case. Ultimately, prior to trial, due to concerns with proving its case a resolution was reached and the City amended the OWI to a reckless driving and inattentive driving with the payment of two forfeitures-fines.
FREE 10-Minute Consultation
If you need help fighting felony charges in Madison or elsewhere in the state, Attorney Pat Stangl is happy to offer you a FREE 10-minute consultation to discuss your case and explore options for your defense. Click or tap the link below to get started.